Zen Out Your Space: 5 Ways To Implement Mindfulness In Your Home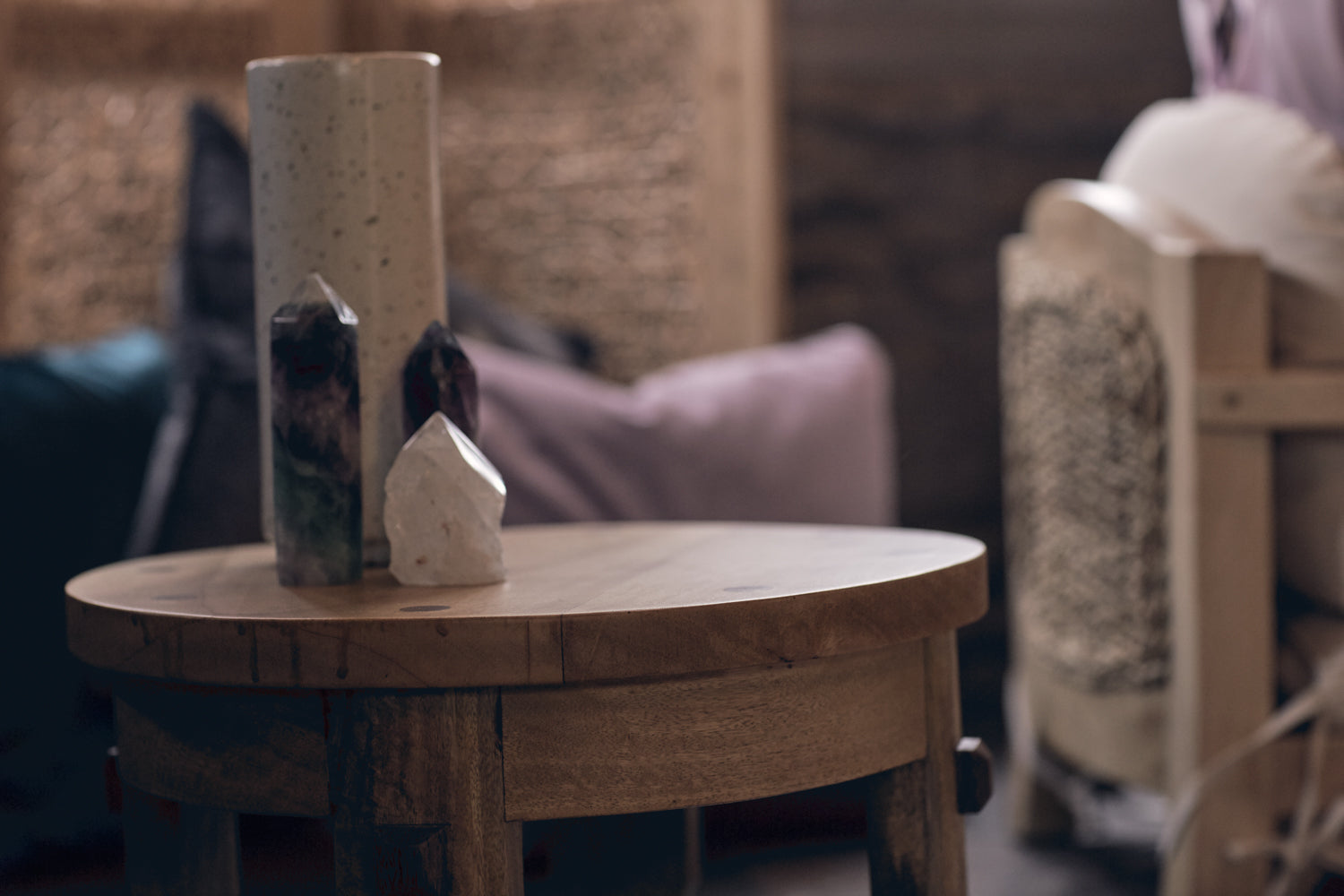 by: Stella Van Lane
There's no time like the New Year to bring new, positive energy into your home. Current research has proven that by introducing the philosophy of mindfulness into your interior design, you can efficiently reduce symptoms of depression and anxiety. In order to help you eliminate stressful décor influences and practice mindfulness in a safe and relaxed manner, we have singled out our top five tips that will transform your living space into a Zen paradise.
1. Find the right color scheme for every room
First things first, arrange the ideal color scheme for your walls, furniture and accessories to create a serene feel in your home. Start by introducing neutral pastel nuances like beige and chiffon for the walls so you can evoke a peaceful vibe in the living room. Furthermore, cream and dijon shades typically brighten or highlight your kitchen décor, allowing you to break the monotony and add warmth. If you want your kitchen to truly pop, painting your cabinets a bright hue like mint can help you feel more creative and productive. As far as the bedroom is concerned, feel free to apply subtler shades like a mixture of turquoise to the walls and mauve for the bedding, thus achieve a look that promotes uninterrupted sleep and focus.
2. Create your dream yoga space
Another important step towards completing your mindful design is adding a space in your home where you can peacefully tap into your meditation and yoga practices. Begin by picking a room that is quiet, perhaps away from the kitchen or busiest area of your house or apartment. Afterwards, make sure that the room has enough natural light during the day as it's beneficial for your skin and overall concentration. In the evenings, you can light scented candles to create a calming ambience in the room or treat your senses with incense. Furthermore, you can stock the room with necessary gear such as towels, yoga mats and beverages such as tea or kombucha, so that you can fully soak up your mindful experience. Don't forget, electronic devices such as TVs, PCs and smartphones can only hinder you from putting your mind at ease, and are best left outside your sanctuary.
3. Allergen-free living spaces
The majority of people struggle with unhealthy indoor air, which can cause respiratory issues and prevent a peaceful mindfulness practice. Allergens like mold, pollen and dust mites can easily get dragged in from the outside and ruin your otherwise dreamy meditation or yoga space. This is where a diffuser can make a world of difference! Stock up on lemongrass, rosemary and bergamot essential oils to get rid of airborne bacteria and relieve stress. Most importantly, if you truly want to eliminate all harmful toxins from the air in your home, you can invest in one of the many amazing air purifiers on the market. These devices can efficiently expel allergens such as dust mites, animal hairs and dander, pollen and mold, and will help transform your living space into an oasis.
4. Bring new life into your home with plants and flowers
Greenery is an essential part of every Zen design as it promotes a healthier environment in the home and cleanses the air from the inside. For example, you can create a harmonious mood in your bathroom and bedroom with just a few windowsill planters filled with Jasmines and Gardenias. On top of that, Geraniums placed in the living room will release a sweet scent that naturally calms the mind and soul, allowing you to truly unwind. Moreover, if you want to get rid of toxic VOCs such as formaldehyde and benzene created by household products and synthetic carpeting, you can place a potted Rubber plant or Ficus in the room as they possess strong cleansing properties. Pesky insects can also disturb your harmonious vibe and cause allergic reactions, but you can repel them all with small planters filled with Lavender, Mint and Thyme.
5. Invest in the right furniture
Last but not least, in order to achieve true mindfulness through interior design, cohesive furnishing can be a game changer. When it comes to the living room, you can organize a balanced look where old meets new. For instance, chic poufs and floor pillows will help you achieve a down-to-earth arrangement inspired by the Moroccan style. If you like the idea, you can take it a step further and create a cozy little reading nook with a comfy daybed cushion on top of a soft shag rug if your layout allows! Lastly, decluttering and getting rid of any furniture, memorabilia and accessories that remind you of negative thoughts is paramount to helping you achieve fresh peace of mind - #KondoStyle.
As you can see, making the effort to eliminate negative influences in your home and invite new, refreshing features will help you immensely on your journey towards a more mindful way of being. All you need to do is follow these tips and not be afraid to let go of material things that can hinder you from achieving a Zen state of mind.
Stella van Lane is a blogger and mental health advocate based in Sydney. She spends her free time blogging. Stella is in love with coffee, chocolate, music, books and good vibes. Her top interests are health, yoga, meditation and interior design. She enjoys helping other people by sharing her experience and knowledge. Find her on Twitter at: https://twitter.com/StellaVanLane