Keep Your Zen - 5 Tips to Reintegration after a Yoga or Meditation Retreat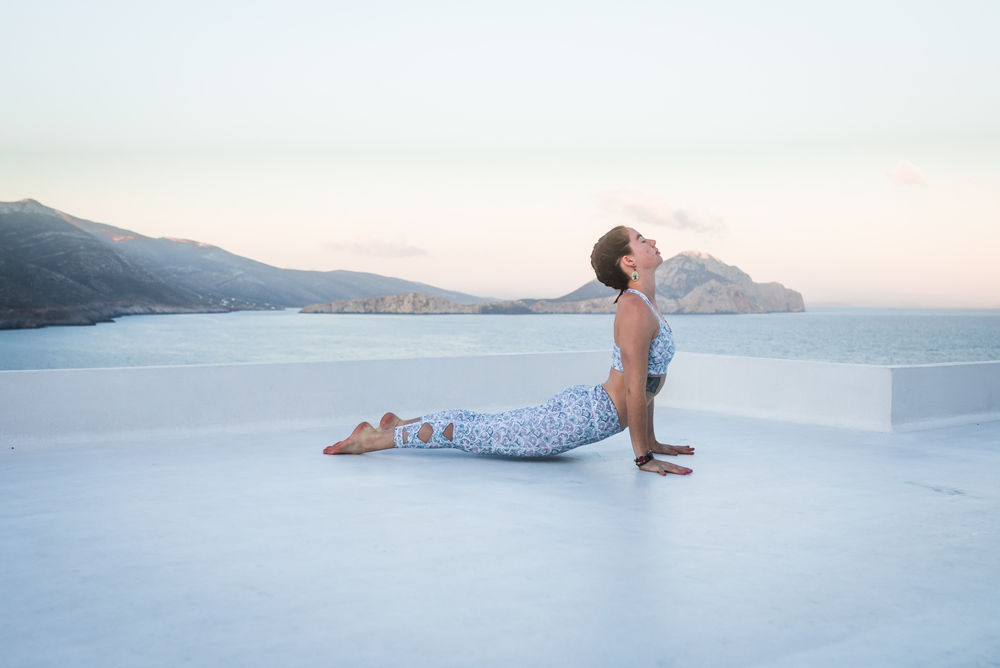 by: Clarissa Thompson
If you have ever been on a yoga or meditation retreat, the experience probably had a tremendous impact on you. It might have given you an opportunity to reconnect with your body, mind, and soul – as well as other people interested in a similar lifestyle. Maybe it provided the break you needed from your everyday life and gave you a chance to focus on yourself. Chances are you immersed yourself in the experience and for that period of time you could really tune into what was happening around and inside you.  
After the closing ceremonies and the hugs and tears with new friends, you came home. You returned feeling different than when you left, but chances are the life you left at home didn't change. Reintegrating into your normal everyday life is tricky after you have had a powerful experience. You may find it difficult to share how the retreat affected you – friends, loved ones, family, and coworkers may struggle to relate to your experience. Additionally, you probably won't have much processing time when you return either. You will have to jump right back into to life as usual.  The hard part is that you're not the same person you were when you got the the retreat, and you may not have much interest in stepping back into the schedule and daily life of the old you.   

Anytime we have an experience that forces us to grow, change, adapt, shift, and explore we want to keep riding that momentum. It feels good to be seen and heard. It's incredible to tune in to your own intuition and be reminded how powerful we are as individuals. But it is an even greater challenge to remind ourselves of all of that on the daily when we aren't at a beautiful five-star retreat center, designed specifically to put us in the zen space of our dreams.  So when we go back to our families, jobs, and crazy lives, how do we maintain that new sense of self?

Don't worry, you absolutely can maintain your progress when you return home. Follow these five suggestions, and you'll bring that zen back into your life after returning from your retreat before you know it.
1. FOCUS ON YOUR BREATH
Start on your journey home – as you leave the space of tranquility start to focus on your breathing. Often the travels back require us to jump into a state of problem-solving and quick decision-making, so maintaining your sense of present-moment awareness by focusing on your breath is helpful. Imagine dealing with the stress of travel one intentional breath at a time. You probably paid more attention to your breath, mind, reactions and overall headspace while on retreat so don't stop now.
2. KEEP MOVING
After taking multiple classes a day, your body will crave movement – plus movement provides the perfect counter to cramped seats and long hours of travel.  Take time to stretch, twist, and move your spine. Take advantage of every opportunity to get out of your seat, but even when you need to stay put, you don't have to sit still.  Some good movements to try while seated are cat/cow movements, forward fold, seated twists, and some heart openers like interlacing your fingers behind your back to extend your spine.  
3. EAT GOOD FOOD
You have probably been enjoying incredible meals the last week and so maintaining healthy food choices is a great idea as you reintegrate to your "normal" life. Keeping your body energized with good foods is a crucial piece of that.  Food is fuel and the type of fuel you ingest is just as important. While you won't have the professional chefs in your home that come with retreat centers, you can be more intentional about the meals you eat every day.
4. SELF CARE
Just because you are back to your daily routine doesn't mean you should neglect yourself. Be sure to always take time for yourself, especially as you work to figure out how this upgraded version of yourself fits into the life you are coming back to.  Go to yoga classes, take a bath, journal, or treat yourself to a post-travel massage to work out the kinks. Spend time outdoors and invite your family, significant other, friends or coworkers in on some of the magic you experienced as part of your time away. Show them how important it is to take time for yourself on a daily basis.
5. MEDITATE
Find some time to sit in stillness. Whether it's five minutes or half and hour, take time to quiet your mind and connect to your breath. Remember, it's good to find stillness to allow experiences and feelings to process. Get yourself a good meditation cushion, find a space that is quiet, close your eyes and breathe.  Set yourself up to continue down that path of change by exercising all that you learned during your retreat on a daily basis. Allow yourself to feel open to all that is ahead of you, but also grounded enough to maneuver through the transition back with grace and ease.  

The best advice you can continuously give yourself is to be kind, not only to you but you everyone around you. Remembering that those around you didn't have the same experience as you will help you as you work your way through finding your new normal. Take each experience as it comes and use all that you learned during your time away to cultivate and help you nourish yourself as you evolve and stand in the power that you have rediscovered in yourself. A retreat is an amazing experience to be a part of and an even more powerful part of it is how you implement all that you learned when you return. 

Clarissa is a E-RYT® 500, YACEP® teaching since 2014 and practicing since 2007. She travels presenting at festivals, conferences, & leading retreats and yoga teacher trainings through Light The Spark Within Retreats. Clarissa teaches flow classes influenced by all the energies around her so no 2 classes are ever the same. She offers a variety of workshops and courses and leads Moon Ceremonies and specialty classes. Finding yoga during a challenging time in college allowed her to find her inner light and confidence which she hopes to share with those she encounters on and off the mat.  Clarissa lives in Western South Dakota with her husband Wade and their pup Inkling, they love to hike, explore, camp and play fetch!