Gaiam Influencer Holiday Gift Guide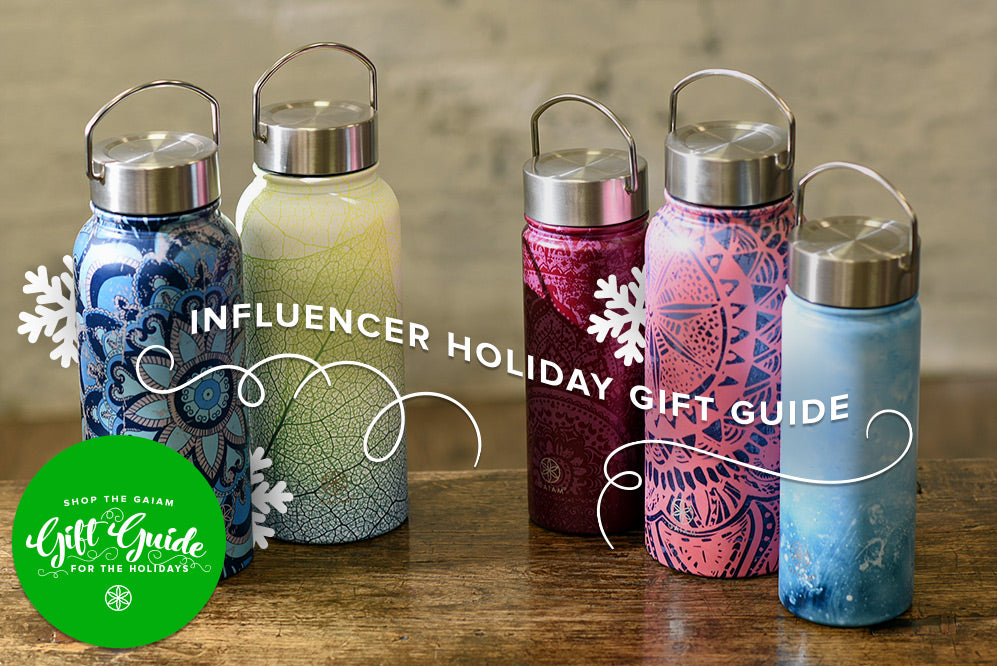 Our Gaiam Influencers are leaders in the wellness, yoga, nutrition and fitness spaces, so why not let them guide your holiday gifting? Here's the stuff they love and can assure will make awesome gifts for this holiday season for the yogi in your life!
Dianne Bondy aka @diannebondyyoga
"If you are new to yoga or a long time practitioner, having great props can help support and advance your asana practice. Some of my favourites are bolsters and corks blocks. Gaiam's Cork Yoga Brick is supportive and stable and helps me feel strong and balanced in my practice."
Amanda Huggins aka @thefeistyyogi 
"My favorite product by FAR is the Warrior Weekender Bag. Not only does it have more than enough room to store my mat, towel, and a spare change of clothes, it's incredibly sleek. I even use it for regular travel!"
Cassie Bjork aka @dietitiancassie
"My Evolve Balance Board is my favorite way to take a quick break from long sessions at the computer. It's an easy way to get in a little bit of movement, work the muscles in a different way, and is another great gift because it's so unique, and encourages a little activity and play in the day!" 
Alexa Silvaggio aka @alexasilvaggio
"My Zafu Meditation Cushion is my OMie! When I wake up, seeing this bright, cool blue reminds me to take a minute to connect to myself. I can't think of a greater gift actually, presence, self awareness, calm. Because honestly, who couldn't use that... especially around the holidays? #bethecalmamidstthechaos" 
Cat Golden aka @nineliveshealth
"The gift that's perfect for any yogi in your life is the yoga wheel. I've incorporated it into my practice this year and it's a game changer. The awesome thing about this is that whether you're an advanced yogi or just beginning, you can use it in a way to challenge yourself and take your practice to the next level no matter where you're at."
Clarissa Thompson aka @clarissa_mae_
"I love my Gaiam Deep Tissue Foam Roller, it gets into the muscles and fascia and helps me rejuvenate my body after a hard work-out or as part of my active recovery.  It's the perfect density for my body and is lightweight so it travels easily when I'm packing it!"
 Need more gift ideas? Shop our Gift Guides, featuring gifts for her, for office wellness, stocking stuffers and more!