Behind the Scenes: Holiday Photoshoot at Historic Chief Hosa Lodge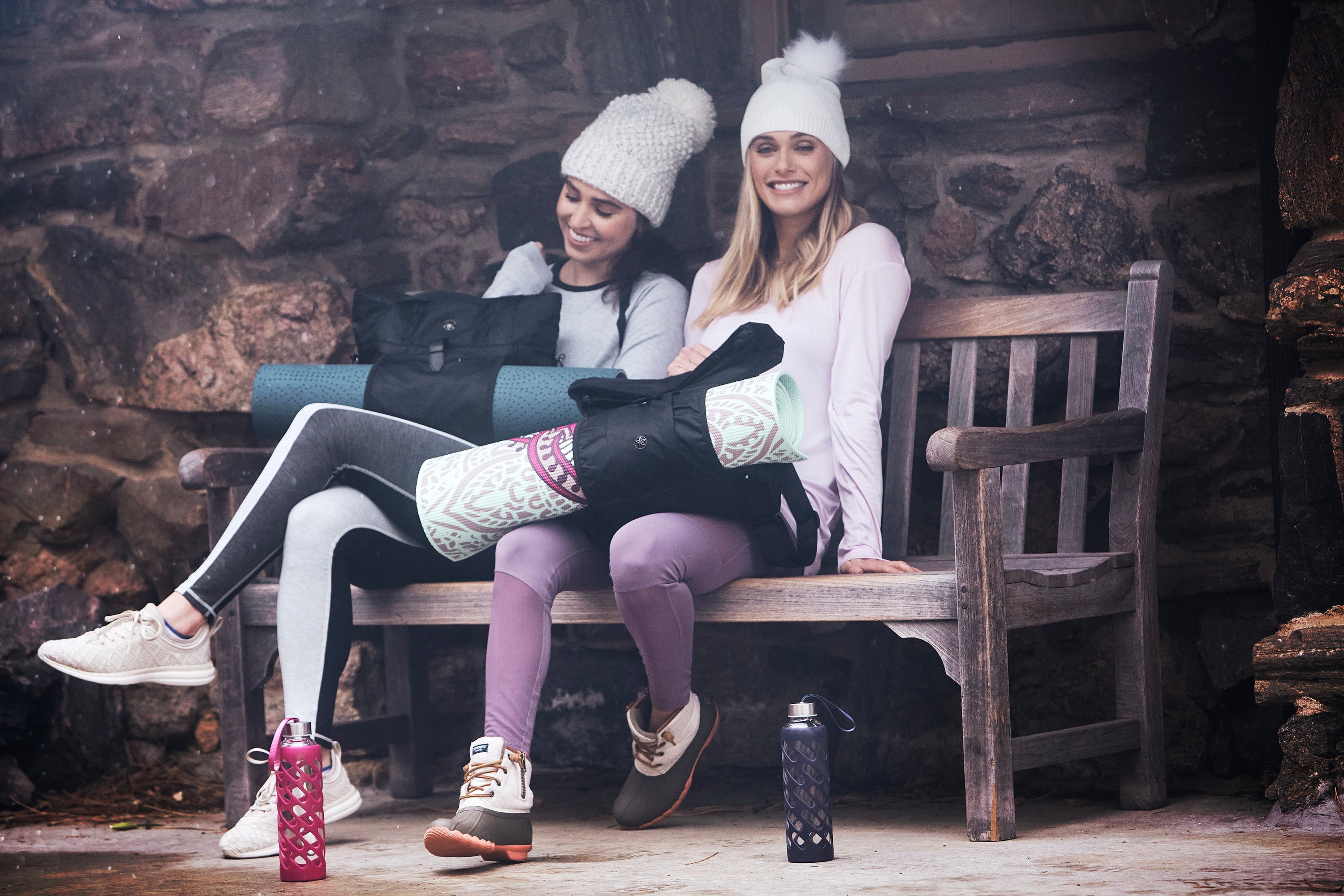 by: Kelsey Norten
Having corporate offices located in Colorado means there are endless options when it comes to finding scenic locations for our photoshoots. So when it came time to find the perfect backdrop for our Holiday 2018 shoot, we looked no further than the historic Chief Hosa Lodge.
Constructed between 1915-1918 by World War 1 soldiers, this history-filled stone lodge has been used for everything from the headquarters for the Boy Scouts of America to a Speakeasy during the 1920's prohibition era. It sits upon 3,000 acres in Genesee Park, the largest park in the Denver Mountain Park system. Overlooking parts of the Continental Divide, you can often see herds of Bison grazing the maintained pastures of this land, granting you the picturesque landscape so often associated with the great American West.
The lodge itself, originally designed by French architect Jules Jacques Benios Benedict (also the architect of Denver's historic Washington Park Boathouse), was named after the Southern Arapaho Tribal Leader of the region. He was given the honorary title "Hosa" by the Ute tribe, which means "peaceful and beautiful." Upon walking up to this lodge, designed to blend into the hillside it stands upon, you definitely feel the peaceful and tranquil energy wash over you!
Originally built as a home base and breakfast stop for working men in the area, the Lodge was leased to the America Legion in the 1920's. Also during this time, the large bathroom area was actually a secret Speakeasy during the Prohibition era! Interestingly enough, during the 1940's it was leased out to a group of Nuns who's mission was to feed WPA workers who were put back to work as a part of the New Deal in the post-depression era. And as for the nun's specialty food…fried chicken of course! Additionally, Chief Hosa Lodge served as the headquarters for Boy Scouts of America later on in the decade, to say this historic site has seen a wide range of use throughout the years would be an understatement! It now serves as a beautiful wedding and event venue for special occasions. 
Additionally to using local sites and scenery for our photoshoot backdrops, we also love to work with local fitness and wellness professionals as our stars in front of the camera! This time around, Kailyn Nowak, a Denver-based yogi and instructor at FlyWheel Sports, beautifully modeled our new Holiday apparel assortment for us. She's a native of Colorado, born and raised in Fort Collins. She has been skiing since she was three, loves to climb Colorado fourteeners in the summer, has ran four half-marathons AND a goal to complete a full marathon one day! Check out more about the lovely Kailyn below: 
1. How long have you been practicing yoga?
I started practicing yoga when I was 16 in high school, and started my teacher trainings when I was 17.
2. How did you first discover the practice?
I used yoga first to compliment all the running I was doing in high school, between cross-country and track.
3. What benefits do you feel yoga gives your life overall?
Over the years yoga has become less about the physical benefits and more about the mental. Of course I love to move my body and breathe, but yoga has given me the tools to navigate everyday life and be more mindful through situations off my mat.
4. Outside of yoga, what other ways do you like to take care of yourself and your body?
Running is a staple in my life, in addition to Pilates, hiking trails in Colorado, skiing in the winter and eating healthy (but also still enjoying cake).
5. What Gaiam product has benefited your yoga practice the most? 
Your Performance Breathable Mat is awesome, the grip is great and I love that it's eco-friendly! 
Many thanks to the Chief Hosa Lodge and our photographer, Jason Innes for making this photoshoot come to life!