Yoga for Tight Hips and Knee Injuries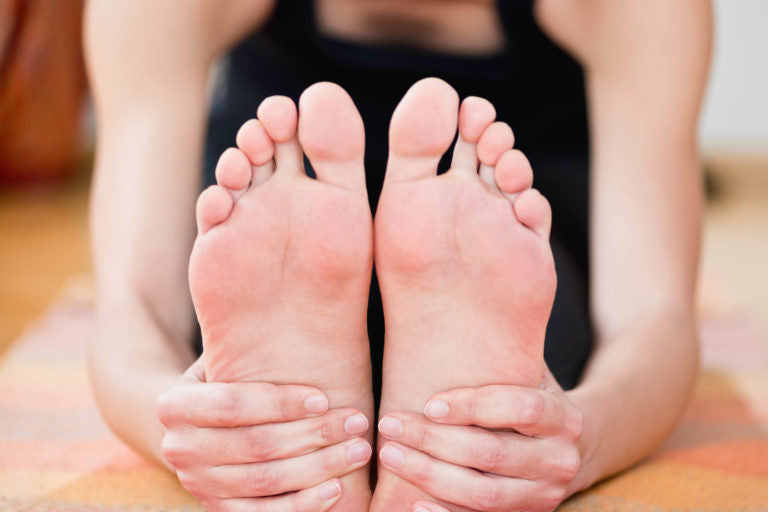 by: Gwen Lawrence
If your hips are tight, it makes sense that you increase the likelihood of injuring your knees. Running, jumping, pivoting and acrobatic end-zone catches or goal shots put a lot of pressure on the hips.
Let's stop and think for a moment: If you get hit on the football field, for example, the energy of the body hitting you has to be absorbed somewhere in your body. And if your hips lack suppleness and don't give in to this energy at all, then the energy will go to the point of least resistance — the very vulnerable knee joint.
A flexible hip will not always avoid a devastating knee injury, but it'll help a lot! So let's talk about keeping the hips open and a safe for long life for your knees.
The yoga poses I recommend below will:
Open the hip in external rotation, which will also involve the glutes
Work internal rotations to help avoid medial (MCL) strain
Stretch the groin and inner thigh
Address the hamstrings
Elongate the quadriceps
Deepen the elasticity of the hip flexors
Tight thigh, hip, and calf muscles are possible causes of overuse knee injuries. We want to open the hips and release an essentially locked-in pelvis to relieve the knee. Aside from protecting the knee, having open hips will free up your stride and improve your form for more efficient movement on the field, court or mat. Also, let's remember the formula for power yoga for sports: strength + flexibility = power. So strengthen these muscles of the hips, too.
Yoga poses for hip flexibility:
Pigeon Pose
Frog Pose
Standing Forward Bend against the wall
Bow Pose with additional heel-to-hip hold
Squat holds
Cobbler's Pose
Standing Forward Bend
Finally, here's a helpful mantra I always tell my players: Sports create imbalances in the body because they are one-side dominant, so it is your job as an athlete to tune in and address your imbalances every day!
---
Also in Blog
From the moment we're born and take our first breath, we're being socialized or learning what it means to be a member of the culture we were born into. We begin learning through both subtle and overt cues, messages, observations and images what the values and norms of that culture are in that time and place. We learn what is acceptable, desirable, worthy, valuable… and what isn't.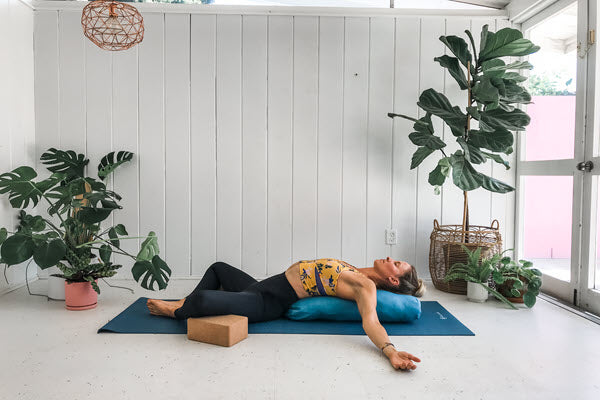 Micha Shaw, former pro swimmer, walks us through five yoga poses that help athletes who perform repeated movements day in and day out, to not only increase flexibility, mobility and strength, but also bring awareness to movement patterns, enhance performance and stay injury-free.
Amanda Huggins, anxiety coach and Gaiam influencer, tells the story of how she transformed her anxiety into empowerment and offers journaling prompts to begin the process of understanding your relationship with anxiety.