The Best Yoga Gear for Yoga Instructors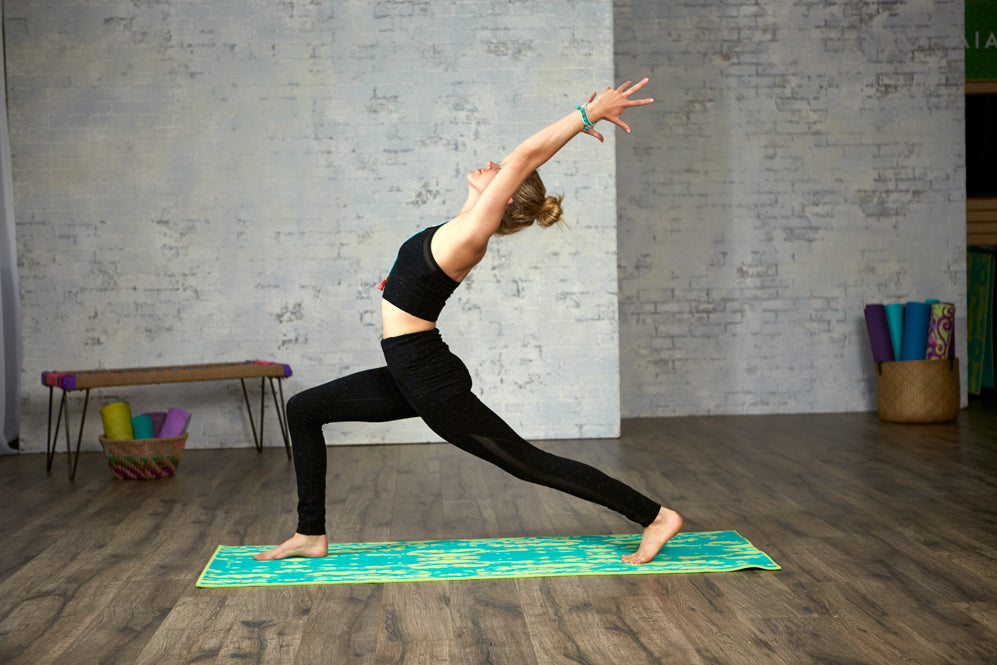 In partnership with beYogi
It's no secret that there are endless amounts of yoga gear for instructors to purchase for their studio—from yoga mats to essential oils, the list goes on and on.

It's easy to get caught up in the endless items available to yogis, which is why if you're a new instructor, it's important to do your research beforehand. Sometimes the best yoga gear for teachers is far more than the average strap or mat, so ensuring that you purchase the best yoga gear is essential to your success as a yoga instructor.
Studio Select Dry-Grip Yoga Mat
Go deeper into Downward-Facing Dog with our Studio Select Dry-Grip Yoga Mat! This best-selling mat was created by yogis for yogis and offers not only a lightweight and durable feel, but also a no-slip grip. This yoga mat wicks away moisture to ensure you stay grounded during your practice and offers 5mm of cushion so your joints have support as you flow through your favorite sequences.
Despite a yoga instructor's best efforts to teach safe yoga practices, injuries do happen. With more than 5,000 yoga-related emergency room visits each year and possibly even more doctor's visits, it's important to be protected against these unfortunate and unforeseen circumstances by purchasing yoga liability insurance.
If someone were to get injured during your class, you could get sued which could lead to emotional distress, negative publicity, and financial turmoil. By investing in yoga liability insurance, you can prevent this from ever happening to you and your business!
Long day of teaching? Relax and unwind with the help of essential oils. From peppermint to lavender, this four piece set of essential oils is sure to benefit the mind and rejuvenate the body. Essential oils are a great way to add a little something special to each of your classes and by mixing some of your favorite scents, you can create a sanctuary of serenity in no time.
It's time to lift and lengthen with one of yoga's best friends—our Yoga Essentials Block. Whether you're a seasoned yogi or a beginner, this yoga block is a must-have. It's lightweight yet extremely durable and great for easy gripping. This block is great for extra height or support where you need it the most.
With this list of the best yoga gear for yoga instructors, you can plan and teach your next class with confidence. Ensuring that you have the best yoga gear is essential for creating a lasting impression on your students!