Falling for this Autumn Salad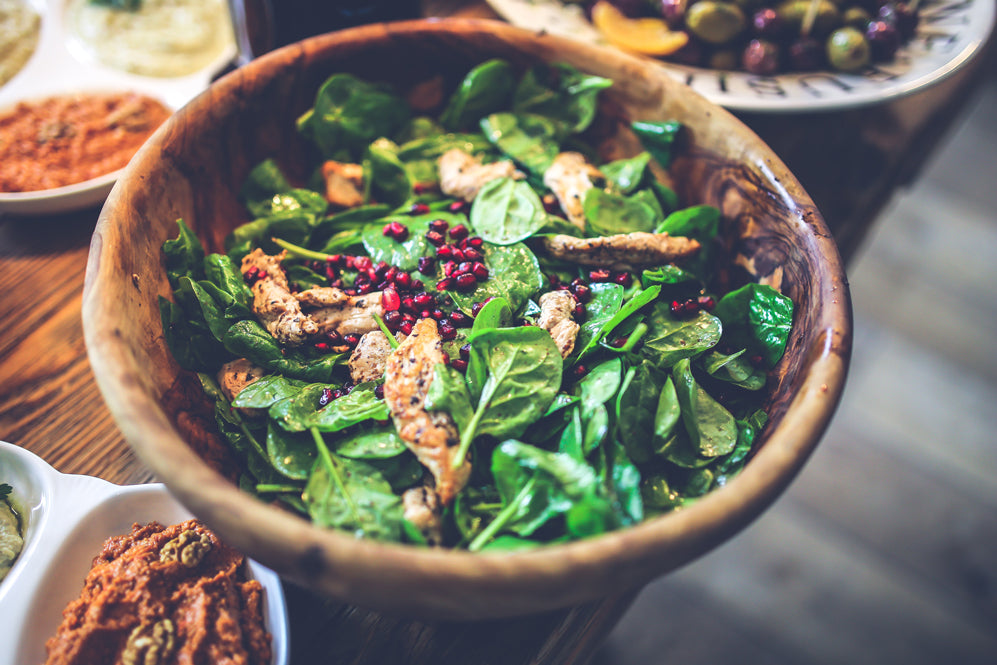 by: Bevin Wallace
Yes, it's now officially fall. My soup pot has taken up longterm residence on my stove, patiently awaiting the cold weather to come. In the meantime — since it's still 80 degrees where I live — my salad repertoire is still in full swing.
Autumn salads are some of my favorites. You get to combine the cozy flavors of fall with fresh ingredients and sharp, inventive dressings. This particular one is my current favorite. Going for a fall theme, I messed around with several vinaigrette ideas before coming up with this tangy, sweet, garlicky-maple combo. It pairs deliciously with salty feta cheese and crunchy honey crisp apples, another fall favorite. This salad is very satisfying and delicious.
To get the garlic flavor to come through, I busted out my garlic press. If you don't have one of these or if you have an old one that doesn't work very well, I think a good garlic press is worth having. It's actually easier than mincing garlic with a knife. (Did you know you don't even have to peel the clove?) And the garlic taste you get from pressed garlic is definitely stronger than that of minced. When I make tomato sauce or a flavor base for soup, I mince — but for salad dressing, I press.
 Mixed Greens with Feta & Apples in Maple Vinaigrette
Ingredients
3 Tbs. apple cider vinegar
3 Tbs. maple syrup
1 garlic clove, pressed
1/2 tsp. dijon mustard
Salt
Pepper
Pinch crushed red pepper flakes
1/3 cup extra virgin olive oil
6 cups baby romaine or mixed field greens
1/2 honey crisp apple, thinly sliced right before serving
4 oz. feta cheese, crumbled
Make the dressing by putting the vinegar, maple syrup, garlic, mustard, salt, pepper, red pepper flakes, and oil in a jar with a tight-fitting lid. Shake well and taste. Add more salt & pepper if needed. Toss the greens, feta, and apples in a large bowl. Season the salad with salt and pepper; toss with the dressing. Enjoy!