Celebrate Summer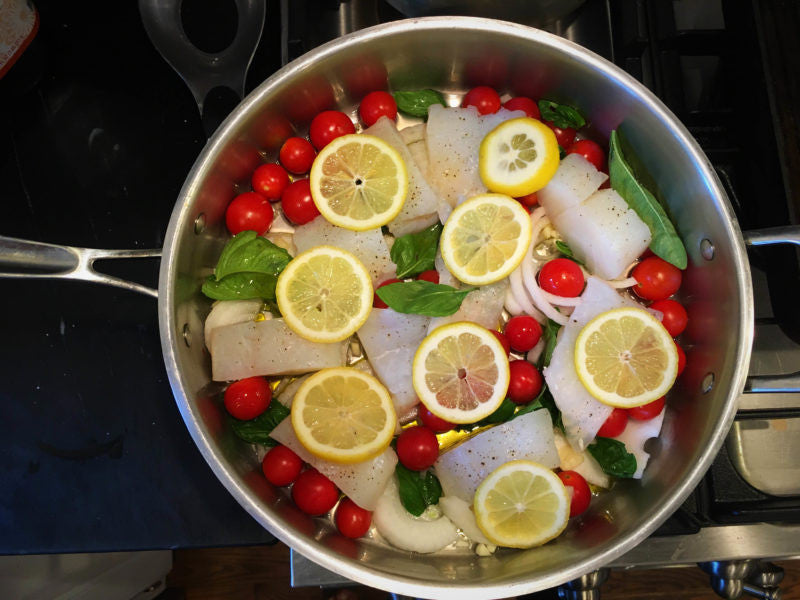 Author: Bevin Wallace
Does anyone else ever feel like summer starts to wind down long before it's really over? For me, it takes a few weeks get into the summer rhythm and actually start, you know, enjoying it. And by then, the class lists and orientation emails have started appearing in my inbox. Instead of panicking, I try to use that jolt of impending reality to remind myself to celebrate summer every day.
Even if the days involve hauling your very unwilling children out of bed, timing a swim meet for seven hours, or working from home without air conditioning, take a few minutes each day to intentionally celebrate something.
I'm not suggesting hanging streamers or popping corks (although that's great if you're up for it). Instead, just notice the little things you enjoy. If you pay attention, you'll probably find lots of mini celebrations in your day. I like to get up before my kids do (no problem there) and have a quiet cup of coffee on my patio. After the sun goes down, I walk the dog with one of my kids. We talk and enjoy the night without interruption. My daughter and I pick vegetables and herbs from the garden and make different salads based on what's ready—this week it's a combination of basil, kale, tomatoes, and summer squash. We eat most dinners in the back yard, which usually leads to Frisbee, basketball, or cartwheel contests.
Here are some other suggestions for celebrating summer:
Make popsicles. You can make them from almost any juice or drink. I love to puree fresh berries and mix with coconut cream and honey.
Ride your bikes to the farmers' market. I know I probably mention the farmer's market in every post I write, but I do think it's a great destination with a purpose. And the produce is delicious. And biking there makes it an outing.
Have a picnic. You don't even need to pack a basket. Just lay a blanket in your back yard. Or basement.
Read a book on your trampoline or elsewhere outside. You might fall asleep and that's okay.
Invite friends over for dinner al fresco. This is by far the easiest time of year to entertain. You don't even need to clean your house.
If you do entertain, keep the menu simple and do most of your cooking outside. While barbecued chicken is a perennial favorite in my house, I also love this light and healthy fish skillet, which utilizes the grill to poach tender fish. The presentation is beautiful, and pulling the dish together couldn't be easier. Serve with grilled corn and a garden salad with fresh herb vinaigrette for a truly celebration-worthy meal.
Grill-Poached Fish Skillet (Serves 6)
Ingredients:
1 pint grape tomatoes
1/2 onion, halved and thinly sliced
4 cloves garlic, smashed and diced
¼ cup extra virgin olive oil
¼ cup dry white wine (such as chardonnay)
¼ cup fresh basil leaves, sliced
Salt and fresh ground pepper
1 ½ lbs. skinless, firm white fish (cod, monkfish, or halibut fillets; I prefer cod)
1 lemon, thinly sliced
Combine tomatoes, onion, garlic, oil, wine, and basil in a large (oven-safe, straight-sided) skillet with a lid. Season with salt and pepper. Season fish on both sides with salt and pepper and arrange on top of vegetables. Place lemon slices on and around fish. Preheat grill to medium-high. Place skillet on grill (with lid), cover grill, and cook until fish is just opaque, about 20 mins. (Check after 15.) Serve immediately.