Caring for a Yoga Mat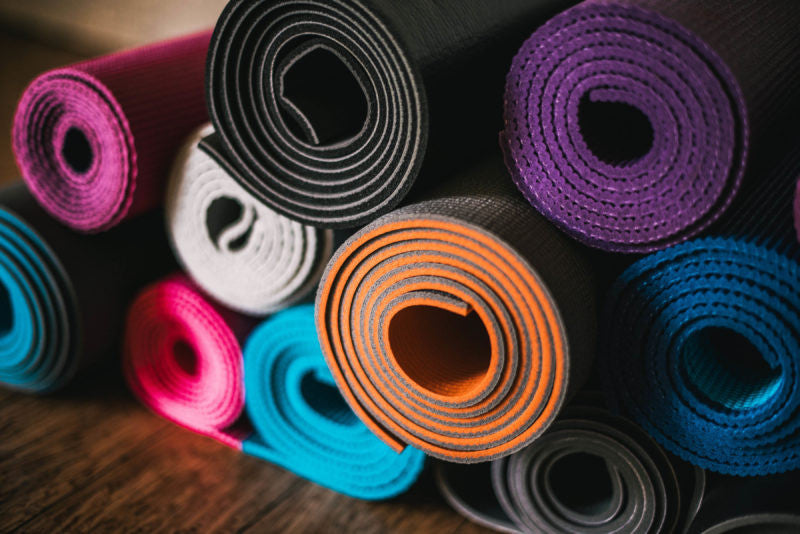 by: Michele Finerty
Getting a new yoga mat is an exciting experience. Not only is it a wonderful way to fully commit to your yoga practice with newfound inspiration and energy, it's also a great way to express your personality with a variety of colors, designs, and materials.
As a yoga instructor, I'm often asked how to take care of a yoga mat and what's the best way to prep a new yoga mat for its first downward dog session. Here are a few tips and tricks I've learned over the years.
Hand Wash with Soap and Water: The tried-and-trusted method that I use is to wet a washcloth with soapy water (non-oil-based soap is best) and wipe down my yoga mat before using it for the first time, as well as once a week throughout its life.
Add an Essential Oil to the Mixture: Buying a mat spray that contains essential oils (or making your own!) is a great way to clean, disinfect, and add a nice scent to your mat. The scents I've had the best luck with are lemon, orange, and eucalyptus for energy, or lavender and mint for a more relaxing scent.
Vinegar and Water: For a quick clean, create a 50/50 mixture of water and apple cider vinegar to wipe down your yoga mat. Let it hang dry in a well-ventilated room or outside in the fresh air.
Air Dry: New mat smell? Try hanging your mat outside for a day or two. As anyone who line-dries their laundry knows, fresh air and UV rays can do wonders.
These four methods are all great ways to clean and care for your yoga mat, whether it's brand new or your old standby. However, one of the biggest concerns I've heard is that yoga mats become too slippery after cleaning them.
Through time and wear, the stickiness of a yoga mat lessens. One of the best things I've found to remedy this is using baby powder or baking soda to help absorb the oils, water, and eliminate the slip-slide effects. Lightly sprinkle baby powder or baking soda all over your mat and wipe with a clean, dry cloth. Sometimes a bit of the powder will stay in the grooves of your mat, and that's OK; I find this keeps the clean scent longer and helps me stick to my mat. If you're not into the extra powder, simply shake your mat out in a wide-open space, preferably outside.
I hope these tips help you stay grounded and balanced while on your mat, whether it's your new companion or a longstanding friend to your yoga practice.