Recharging Ahead: 7 Ways to Take Guilt-Free Me Time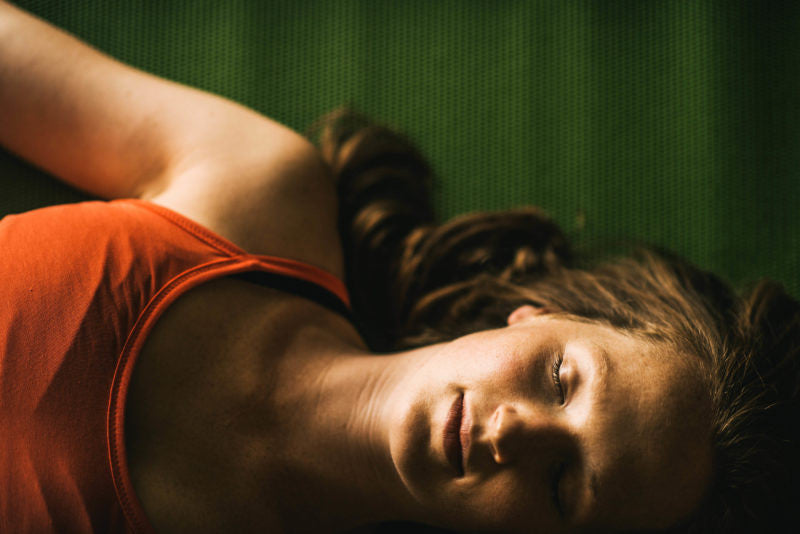 by: Julie Kailus
Taking dedicated "me" time when you have a family, work, home — and life — to maintain may seem like a selfish act. But guilt may be our greatest inhibitor to creating a more balanced, calm and happy existence for ourselves and our families.
In general, American society praises work ethic. Sheer determination. Getting it done at all costs. Plugging away. Pulling an all-nighter. We tend to bring this seemingly positive quality to our work as parents, too, says Dr. Jeffrey Dolgan, senior psychologist in Behavioral Health at The Children's Hospital of Denver. We feel guilty when we are not "working" toward something, whether that is supporting a family in the home or providing for our family with income from work outside the home.
Unfortunately, with guilt and work ethic often as primary parenting motivators, there's typically little time or energy left over for ourselves, as individuals. We expend so much of our energy helping others that helping ourselves gets lost. Or delayed. Or excused. And that can lead to psychological issues that manifest in ways that are not only detrimental to ourselves, but to our significant others, children and friends.
When we are overtaxed and exhausted, parenting challenges multiply. "Parents 'activate' kids just like kids activate parents," says Dolgan. When parents take a break, "we see marvelous changes in the kids," says Dolgan, who runs family therapy programs. "Parents come back more refreshed, calmer and with a different mindset."
Imagine your IQ is 100. When you are tired and go into a super-aroused state, your IQ immediately drops about 30 points, explains Dolgan. You can't negotiate or talk to your children in that kind of state.
Better person, better parent
One key to being a better parent is becoming a better individual — and that means finding time to uncover your personal passions, take a break and in turn have more of "you" to give. A rested, relaxed, empowered parent will be better able to remain focused and calm when kids push buttons. And it sets a good example for your children, demonstrating that energy- and mood-boosting personal time rewards more than just the person "indulging" in it.
"Enjoying life comes from participating in and doing things you are passionate about. I love taking time occasionally to be completely self-indulgent," says Sherri Kruger, who blogs about mindful parenting at Serene Journey and Zen Family Habits. "From heading out to the shops for an afternoon or lounging in the backyard with a great book, it doesn't have to be long, but it's time for me to recharge and explore other things that interest me, besides parenting. And it's completely guilt-free."
7 ways to take guilt-free "me" time

Here are a few ways to approach taking more guilt-free time for yourself — and ultimately for your family.
Build a network.

They say it takes a village to raise a child. Heed this wisdom and foster a small group of friends and neighbors with whom you can swap "babysitting" time for personal time. It's your hour to run, relax or read while your kids enjoy a play date.

Get your significant other on board.

Personal time won't serve its purpose unless your spouse supports its intention — and gets some personal time in return. Plus, one-on-one time with Mom or Dad can strengthen bonds with parents as individuals, who can share exclusive passions.

Plan it in or sneak it in.

Every Tuesday night is Mom's yoga night. Dad does his woodworking after dinner on Fridays. If this feels too scheduled, consider opportunities during the day where you can sneak a few moments for yourself. Have the kids do a quiet activity for 30 minutes while you read, too. Every other day, try relaxing, meditating, gardening— not doing the laundry — while the kids are napping.

Change your daily habits.

Get up early and find your Zen. Kruger rises between 5 and 5:30 a.m. and has breakfast with her husband before he leaves for work. "The little ones don't start their day until 8:30 or 9, so I use those few hours in the morning to get myself together, to write and to just enjoy the peace and quiet."

Develop and practice a transition period

. If taking personal time is new to your family dynamic, make a plan for your departure. Explain personal time to your kids; for younger children, give them something to hold onto that reminds them of you; and do something fun and interactive with them when you return.

Simplify everything else.

When you don't have as many social commitments, as much shopping to complete or a big house to keep up, there are more opportunities for personal time. Learn to say "no," at least sometimes, to friends' requests; try not to over-schedule your children's activities; and learn simple ways to incorporate fun family activities that don't involve an entire day at the zoo.

Go with a friend.

If you still haven't convinced yourself you deserve a little "me" time, call a friend to drag you to Pilates. You'll probably go back.