Pre-Wedding Wellness: Tips From An Expert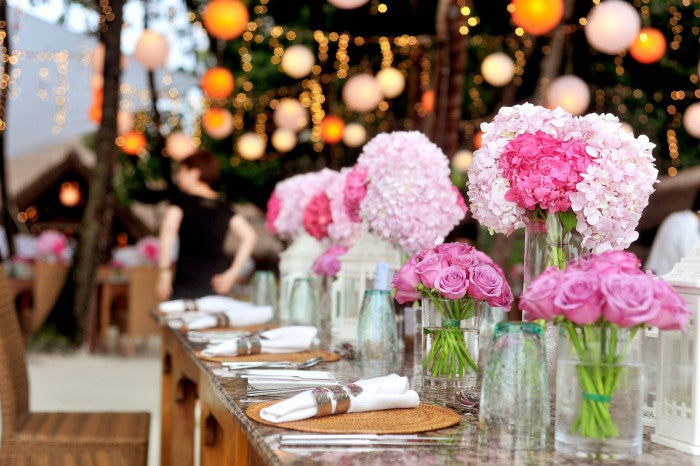 In partnership with Ritani
by: Brenna Ferrentino
Your wedding will be one of the most memorable days of your life; full of joy, family, and dancing. While you spend time planning for the ceremony and reception, it's important to take care of yourself along the way. We spoke with Madelana Escudero (@itscalledbalance), a recipe developer & Gaiambassador on which foods you should nourish your body with before your wedding.
Which foods should you eat leading up to your
 

wedding

 

in order to feel your best? Why?

Real food! Fresh produce items and foods with very few ingredients provide a ton of nutrition and a balanced diet, keeping you satisfied and full of energy — especially during this busy time. Think of adding some combination of fruit, grains, lean proteins, and dark leafy greens at each meal. And water! I have a large glass of water every single morning (always posting #waterbeforecoffee on IG as a reminder!) and keep a reusable bottle with me throughout the day. Staying hydrated is important for clear skin, a healthy body, and brain – all super important for a healthy life AND wedding day!

Stay Hydrated in Style. Shop Gaiam Water Bottles!
What are foods that you should definitely avoid?
Foods that tend to make us feel sluggish or bloated can be anything inflammatory like alcohol, gluten, dairy, and sugar. And when in doubt, avoid items that come in a package where extra salt and preservatives can hide, leaving you feeling less than your best. Limiting these items and keeping a mostly plant-focused, colorful diet will keep you going through the big day.
How can healthy food affect your mood and wellbeing?
I truly believe that food is medicine and fuel for our bodies. Fueling our systems with unhealthy options when we're stressed feels great in the moment, but contributes to things like anxiety and feeling down. "Good Mood Foods" are foods like fruits and vegetables and omega 3 fatty acids (think salmon and avocado). That said, I believe "it's called balance." Part of feeling good is having a healthy relationship with food, not being overly restrictive, and enjoying life!
What advice can you give to couples who are working with vendors and choosing what food & beverages to serve at their reception? How can couples ensure they are giving their guests a great menu & quality food?
Don't be afraid to ask questions during the tasting. You'll get a feel for the overall quality of food but be sure to ask how they can accommodate things like allergies, dietary needs and anything else you're concerned about for your guests. Many places may let you connect with the Chef directly, and you can learn more about their style of cuisine and their approach to quality. But, the most important thing is to choose the food you and your S.O. love! It's your day, you should love what's being served.
Are there any current food or drink trends at weddings that you love?
I've been loving food as favors! Artisanal donuts, mini bottles of wine or even a small pot of fresh herbs are delicious & practical! It's fun seeing what foods couples find most meaningful and I'd rather something that can be enjoyed vs. taking up space in my cabinets (looking at you mini shot glasses).
What is your favorite thing about the food at weddings, whether it is the hors d'oeuvres, the main course, or the dessert?
I love the desserts and hors d'oeuvres! Smaller bites allow you to get more creative and show your personality! Whether it's mini french onion soup bites or an entire donut wall, it's such a cute way for couples to share more about who they are! And who doesn't love a donut wall??
Make sure you follow Madalena on Instagram to get inspiration for healthy, delicious meals!