Kids Aerial Yoga Takes Flight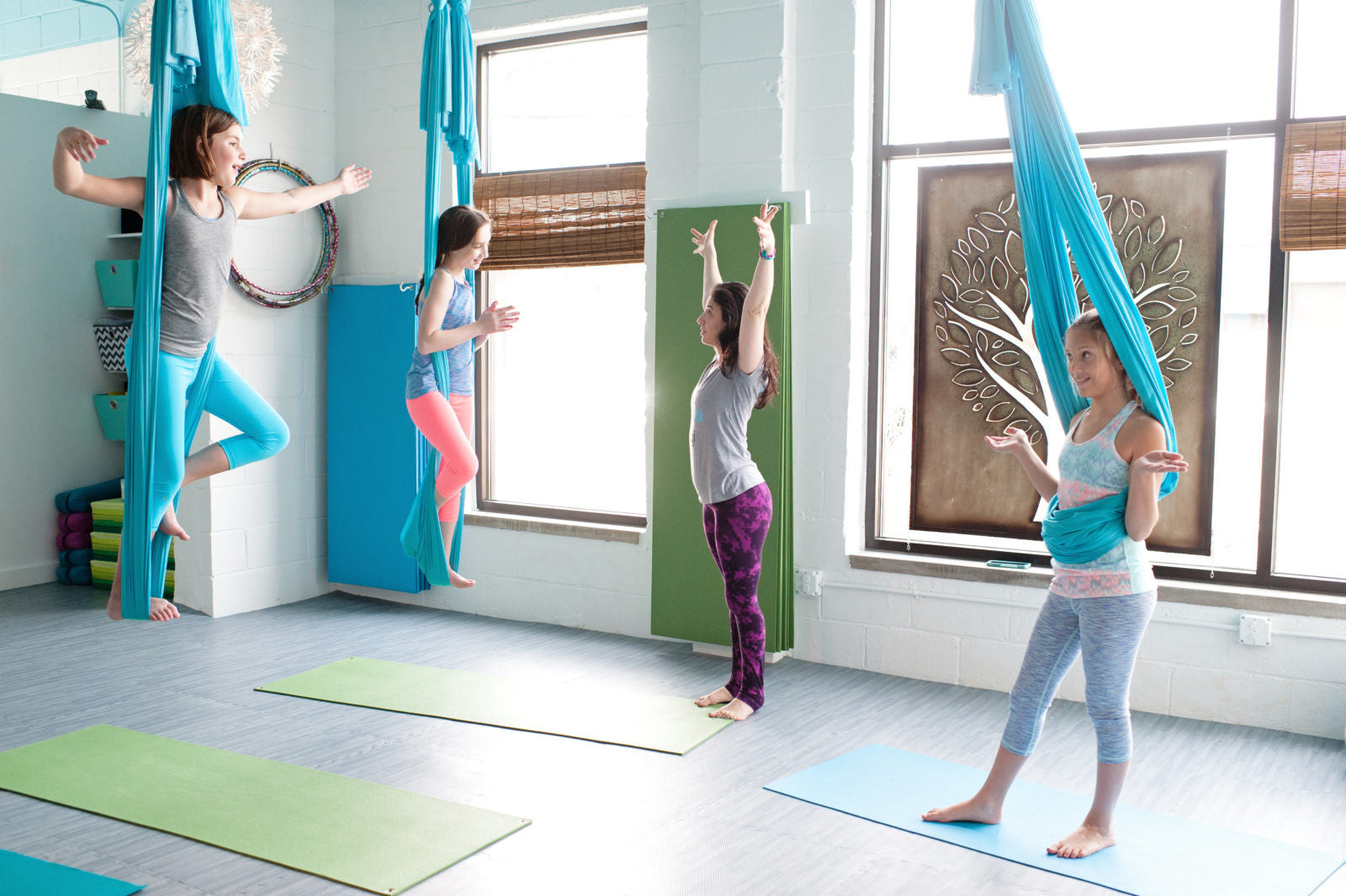 by: Erika Prafder
Photo by Ashley Goldberg, Born Yoga
Aerial yoga is not only safe, but offers unique benefits for child yogis, says Ashley Goldberg, owner of Born Yoga in Birmingham, Michigan.
"Unlike aerial yoga for adults, upside down and challenging poses are done with children in a bucket seat, which prevents them from sliding out," says Goldberg.
"There are so many benefits. Children nowadays have such sedentary lifestyles, which takes a toll on their overall and core strength. It also prevents them from developing necessary body awareness. Aerial yoga provides a fun and active approach to get kids moving, while increasing their overall strength."
For kids with special needs, autism, ADD/ADHD, and sensory processing disorders, "Aerial hammocks can often have a soothing effect," says Goldberg. "I've seen kids come in to the studio running around, completely out of control in their bodies. Once inside the hammocks, the compression they feel provides a soothing, safe and calming space, which helps with their overall self-regulation. They become quiet, calm and are able to listen as I guide them through a visual meditation."
At Born Yoga, Goldberg limits aerial classes for kids aged 6-9 to 6 students, and for those ages 13 and older, classes are capped at 10 students, so that she can monitory her students' needs.
"Creating a rapport with the children and families is important," says the kids' yoga expert. "There's typically one student in each class who is a little fearful. I'm there to help ease their anxiety and keep them safe. If there's something that they don't feel comfortable doing, they do not have to do it. Kids can just swing in the hammocks if we're working on a pose that they're afraid to try."
Ready for take off?