Hit the Refresh Button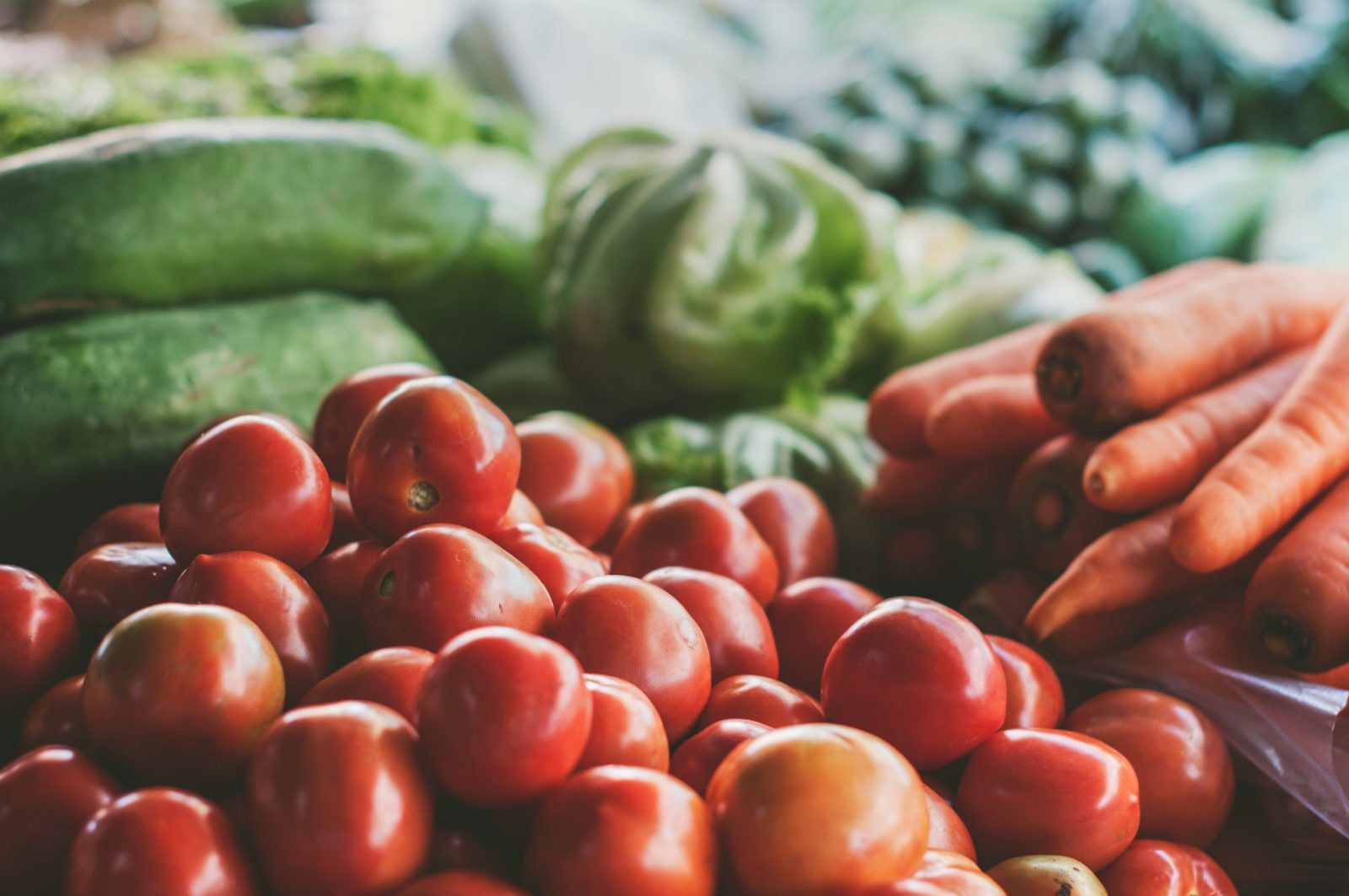 By: Bevin Wallace 
It's a natural impulse to purge your closet this time of year. Who wants itchy, pilling sweaters when they could be wearing crisp tees and cute sundresses? I also get the urge to clean my windows so I can get a better view of the (sometimes) blue sky and flowers on my trees. And I can't wait to finally put away the stack of hats, gloves, and snow boots that has overtaken my entryway (since it snowed this past weekend, I'm going to wait a week or two on that one).
But for me, the spring-cleaning I look forward to the most is in my kitchen—literally cleaning out my pantry and fridge as well as cleaning up my family's diet after months of heavy-ish comfort food. It's time to lighten up, and it's a two-step process. Here's how.
First, de-clutter your freezer, pantry, and fridge. Just like you'd purge your closet of moth-eaten wool, purge your kitchen of any foods that are past the "enjoy by" date or have been in the freezer for more than a couple months. If you have half-eaten boxes of crackers left over from your holiday parties, now is the time to chuck them.
My favorite way to clean the pantry or fridge is to take everything (everything!) out and thoroughly wipe down the inside. Only put back the items that you want and that are still good—no moldy bits of cheese you might be able to cut around or cans of salty soup you bought that one time you went to the store hungry at 11 pm. You can donate non-perishables to local shelters (I'd toss the cheese). For the freezer, do the same process but move quickly so things don't start to thaw. If anything looks freezer-burned (or is unidentifiable), throw it away. And no, you don't have to feel bad about tossing three leftover hamburger buns.
Now comes the fun part: It's time to stock up on beautiful in-season produce. I realize most vegetables are available year-round these days, but that doesn't mean they're in season. And there's a big difference between the flimsy, grayish asparagus you might find in January and the fat spears that are in markets now. As much as I love root vegetables and winter squash, it's exciting when you can add color, nutrition, and variety to family meals with things like fresh English peas, radishes, artichokes, apricots, mangoes, and cherries. The more fresh spring vegetables and fruit you buy, less room you'll have (in your fridge and on your plate) for foods that weigh you down.
Actually, I guess there's a third step: Let all that gorgeous fresh spring produce inspire you to try new, healthy recipes. Fire up the grill and enjoy these spring vegetables marinated with fresh herbs. They make a beautiful starter served with a dollop of salted Greek yogurt, and they're also delicious with grilled chicken or added to salads.
Lemon-Herb Grilled Vegetables
Ingredients
1 cup olive oil
2 tsp. salt
1 tsp. pepper
2 cloves garlic, minced
1 tbsp. fresh rosemary, chopped
1 tbsp. chopped fresh thyme
2 tbsp. chopped fresh parsley
Juice of 1 lemon (roll it on the counter with your palm before cutting and juicing)
1 lb. carrots (look for white and even purple ones), trimmed, peeled, and cut in half lengthwise
1 bunch asparagus, woody ends snapped off
1 red or yellow bell pepper, stemmed, seeded, and cut lengthwise into strips
1 bunch radishes, cleaned and cut in half
(Of course, you can use any selection of veggies you want, but I liked this assortment for their pretty colors and relatively similar sizes and shapes)
In a large bowl with a lid, combine oil, salt, pepper, garlic, chopped herbs, and lemon juice. Add vegetables, cover tightly, and shake to coat vegetables with marinade. Let stand for about an hour at room temp. Preheat grill to medium. Oil grates or use a stainless steel grill basket. Place veggies on grill and cook for 10 minutes. Shake and cook another 10-15 minutes, until charred to your liking. Serve warm, room temperature, or cold.