Get to Know Gaiam's Yoga Teachers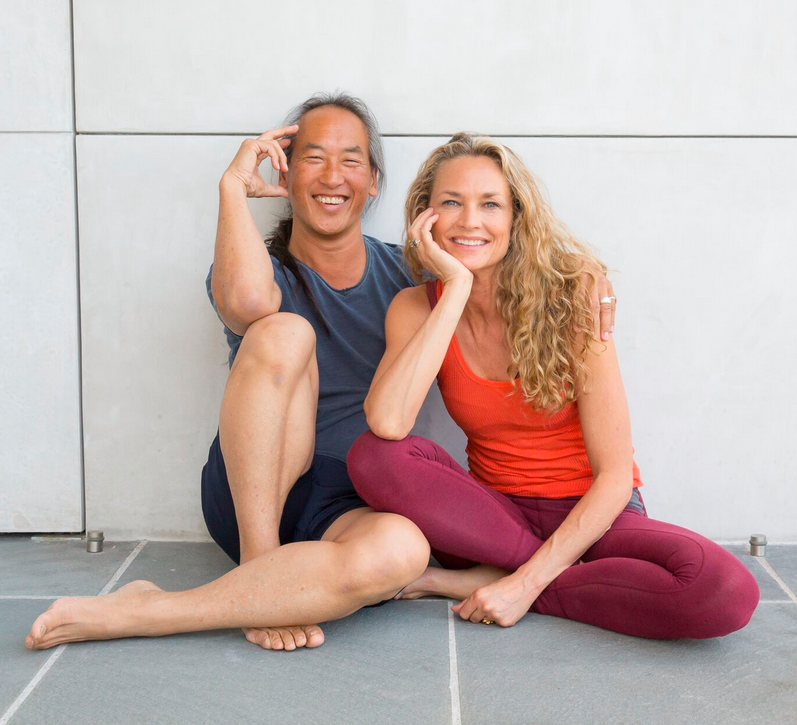 Author: Lisa Truesdale
Have you ever been chased away from a yoga class—either at a studio or while watching a DVD in your living room—because you just couldn't connect with the teacher? If so, you're not alone.
When you're practicing yoga—something that is supposed to be peaceful and stress-relieving—the last thing you want to do is be distracted by an instructor's obnoxious voice, or the fact that they move too quickly through the poses, or perhaps a situation where they seem to know little or nothing about yoga at all.
Gaiam is proud to have an amazing group of yogis to help present our wide variety of yoga DVDs. Here are just a few of the incredible, world-renowned instructors who help make our yoga programs so successful:
Rodney Yee and Colleen Saidman Yee
Anyone who has ever even heard the word "yoga" has no doubt heard about this husband-wife team, known as "the first couple of yoga." Rodney was one of Gaiam's first instructors, beginning in the 1990s, and he has presented dozens of programs since, for everyone from beginners to advanced practitioners. "Rodney makes yoga fun," wrote one reviewer after trying Rodney's Yoga for Beginners. "I love his instruction technique and how easy it is to complete the poses."
Colleen's titles for Gaiam include Calorie Killer Yoga, a program that one reviewer called "creative, fun, and challenging."
Find out more about Rodney here, and Colleen here.
Chrissy Carter
Chrissy Carter lives in New York City, where she leads group classes and teacher trainings at YogaWorks, and she also travels around the country teaching at special events. Chrissy teaches on two Gaiam DVDs—Beginning Yoga and Yoga for Belly, Butt & Thighs. According to one reviewer, "Chrissy does a great narrative, and you can follow along easily." Chrissy's programs can also be found on GaiamTV.com, a streaming service with more than 7,000 exclusive videos featuring yoga, health and longevity, and spiritual growth, and she is also featured on Gaiam's new Meditation Studio app. Read more about Chrissy here.
Two Fit Moms
Laura Kasperzak and Masumi Goldman—affectionately known as the Two Fit Moms—lead Gaiam's Daily Yoga for Beginners, a DVD with four practices that help improve flexibility, boost energy, and reduce stress. Laura and Masumi created Two Fit Moms as a way to stay healthy and fit while helping others do the same. The two longtime friends now teach at conferences and other special events, and they also worked with Gaiam to help launch a specialty apparel line that's available exclusively at Kohl's. Find out more about these two amazing ladies here.
Matt Giordano
Matt Giordano is an internationally known yoga instructor who also happens to be an avid runner. So when Matt uses his extensive knowledge of biomechanics to present a program specifically for runners, you can be assured that he knows what he's talking about! Athletic Yoga: Yoga for Runners is designed to help avoid injury and to help speed recovery time if an injury happens. "Matt really 'walks the talk,'" wrote one reviewer. "His descriptions and demonstrations are helpful, inspirational, and motivational." Matt is also featured in Hot Yoga for Beginners, three 20-minute progressive-flow sequences that can be done at home—no heated room required. Learn more about Matt here.