DIY Natural Beauty
Author: Eliza Sarasohn
Organic lifestyle expert Eliza Sarasohn — author of The Complete Idiot's Guide to Organic Living — tackles  the ins and outs of living la vida organica. Below, Sarasohn shares a few recipes for treating your skin to some all-natural TLC.
Skin need a little freshening up after a long day? Feel like pampering yourself with a little extra tender loving care, but don't want to spend big bucks at the spa? Try one of the recipes below for a quick natural pick-me-up. Astringents and toners are good for removing soap residue after washing your face and for balancing pH and oil levels.
Apple Skin Toner
This toner is intended for slightly oily skin. Witch hazel is a gentle astringent, apple cider vinegar will help restore your skin's natural pH balance, and lavender soothes sensitive skin.
2/3 cup witch hazel
1/3 cup apple cider vinegar
A few drops of lavender or essential oil of your choice
Mix and pour into a clean bottle. Shake bottle well before using, dampen a cotton or ball or pad with toner, and swab over face.
Aloe Vera Toner
As basic as can be and a good choice for skin that needs a little soothing. Simply combine equal amounts of distilled water and aloe vera gel or juice. Pour into jar and refrigerate. Shake vigorously before applying.
Zingy Lemon Astringent
Another simple, basic recipe-this one will definitely give your skin a zingy feeling. Don't use if your skin is irritated in any way.
1/2 cup witch hazel
Juice from 1/2 medium lemon (about 1 Tb.), strained
Combine ingredients in bottle. Shake well to blend. Store in refrigerator for a refreshing iciness when applied, or at room temperature (if stored at room temperature, discard after a week or two.)
Watermelon Toner
Watermelon juice is full of antioxidant vitamins and is noted as helpful for removing blemishes.
2 tbsp. fresh watermelon juice
1 tbsp. vodka
2 tbsp. witch hazel
2 tbsp. distilled water
Strain watermelon to get rid of seeds and fruit pieces. Combine all ingredients in small bowl and stir well. Pour into clean bottle.
To use: pour a small amount on clean cotton pad and apply to face. Store toner in your fridge between uses to retain freshness. It will keep for approximately one week.
---
Also in Blog
From the moment we're born and take our first breath, we're being socialized or learning what it means to be a member of the culture we were born into. We begin learning through both subtle and overt cues, messages, observations and images what the values and norms of that culture are in that time and place. We learn what is acceptable, desirable, worthy, valuable… and what isn't.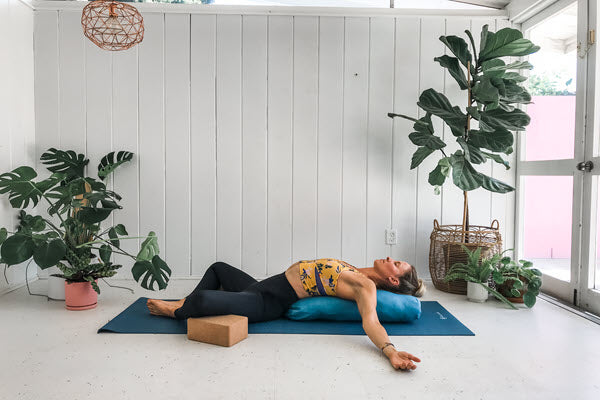 Micha Shaw, former pro swimmer, walks us through five yoga poses that help athletes who perform repeated movements day in and day out, to not only increase flexibility, mobility and strength, but also bring awareness to movement patterns, enhance performance and stay injury-free.
Amanda Huggins, anxiety coach and Gaiam influencer, tells the story of how she transformed her anxiety into empowerment and offers journaling prompts to begin the process of understanding your relationship with anxiety.