6 Soulful Ways to Savor Summer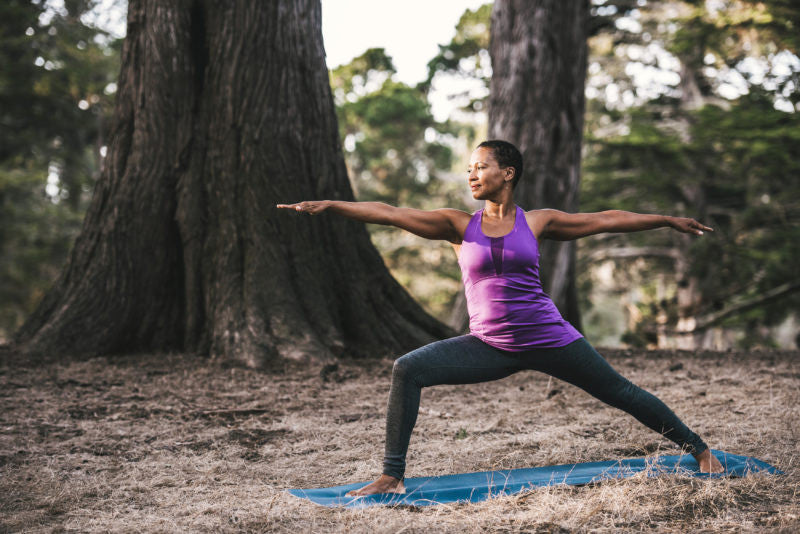 by: Elizabeth Wellington
If you're like me, the summer months seem to fly by. Before I know it, the leaves have turned golden-hued, falling into Autumn. Summer is inevitably fleeting. To make the most of this precious season, we need to celebrate its beauty: sunny skies, warm breezes, and sweet produce. These six soulful experiences will help you savor the warmer months. Slow down and experience the best of summer with these ideas:
1. Practice Yoga Outside A lot of communities host outdoor yoga and fitness classes during the summer. Talk to your local studio about whether they teach classes at a nearby park, beach or rooftop garden. Outdoor classes are the perfect opportunity to maintain your daily practice, while savoring summer weather in the great outdoors.
2. Go Swimming One of my favorite summer pastimes is swimming at night. There's nothing like jumping into a cool lake or the calm ocean once the sun goes down. If you live near a beach with phosphorescence, make sure to appreciate the subtle glimmer of the ocean. As always, play it safe and go with friends.
3. Celebrate Summer Produce Watermelon, strawberries, peaches, cherries—what are your favorite fruits? Skip the grocery store and head to your local farmer's market to load up on a bounty of fresh, seasonal produce. Invite your friends to a weekly summer feast or potluck brimming with new dishes. If you have extra fruit or vegetables, consider storing them in your freezer for winter or making some yummy jam.
4. Take a Hike There's no better time to get outside than the summer. If you live somewhere really hot, get in the habit of taking early morning hikes and walks to beat the sun. Daily walks can break up the day, giving you some cardio and a moment for reflection.
5. Go for Solo Dates Julia Cameron's "The Artist's Way" suggests that anyone who wants to increase their creativity should take weekly solo dates. The slower pace of the summer months makes it easier to carve out alone time for a night at the museum, a new class, or even an afternoon on your own at the beach. Even if you're not trying to hone your artistic skills, plan some solo time. It may seem over-the-top, but it's the perfect opportunity to reconnect with yourself.
6. Splurge on a Real Vacation True vacations—no work emails or calls allowed—are integral to maintaining balance in our daily lives. Researchers continually reinforce the importance of these restful breaks in supporting health and even productivity at work. Carve out the time to relax over a week-long break. If you prefer a staycation, take a couple day trips for a change of scenery.
These six ideas for summer ensure that you're in the moment, relishing the season. As wonderful as they are, the suggestions are a starting point for your own activities. Is there anything that you would add to this list?